I'm sending a package to Lois,
sexymuffintins
' grandmother, today at lunch (in, like, 30 minutes).
Behold what it shall contain:
I sent two of my chocolate chip cookies with orange zest. They're yummy!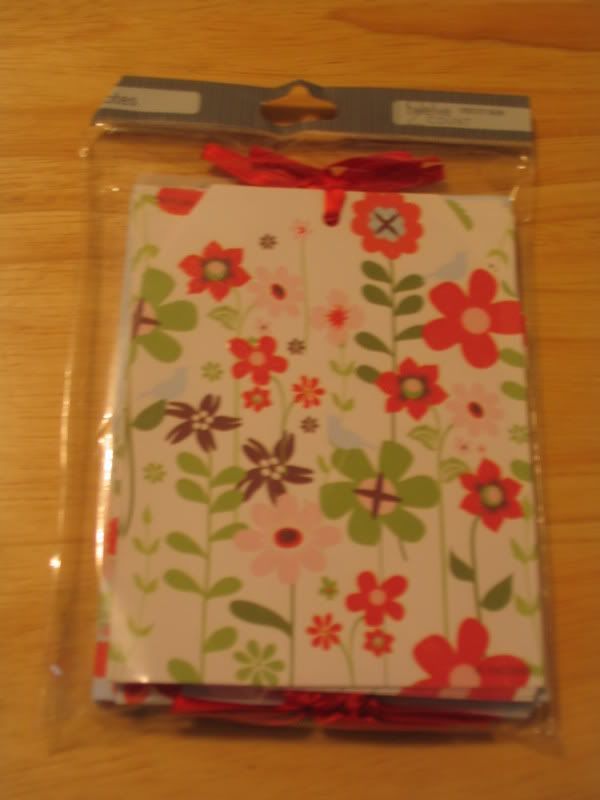 I also sent this stationary set. The picture isn't really doing it justice; it's quite pretty.
I will also include some sugar-free candy, but I don't have a picture of this because I'm grabbing it on the way. I wrote her a little note, too, on this stationary:
Anyway, I hope it brightens her day!