I also sent a package to Alex,
thatonegurl_
's sister-in-law-to-be.
It shall contain the following items:
Three chocolate chip cookies with orange zest, just like I sent to Lois. They are homemade by me!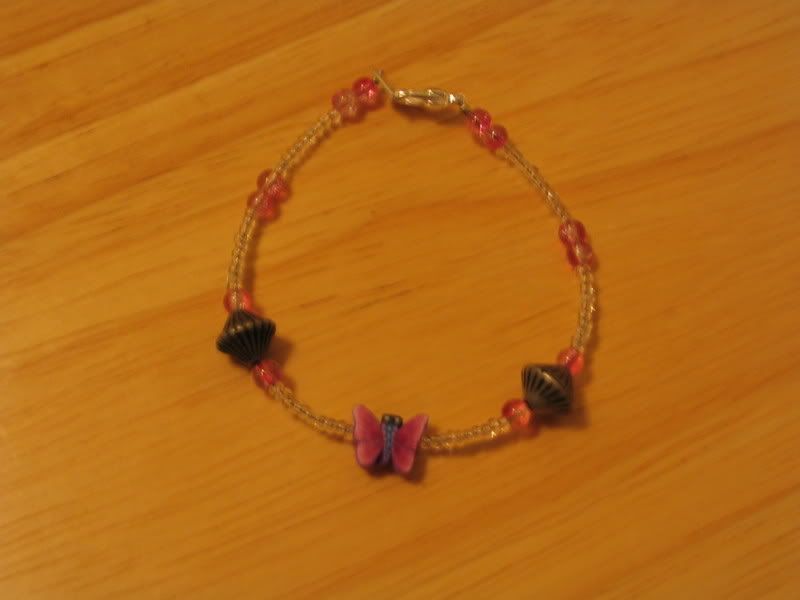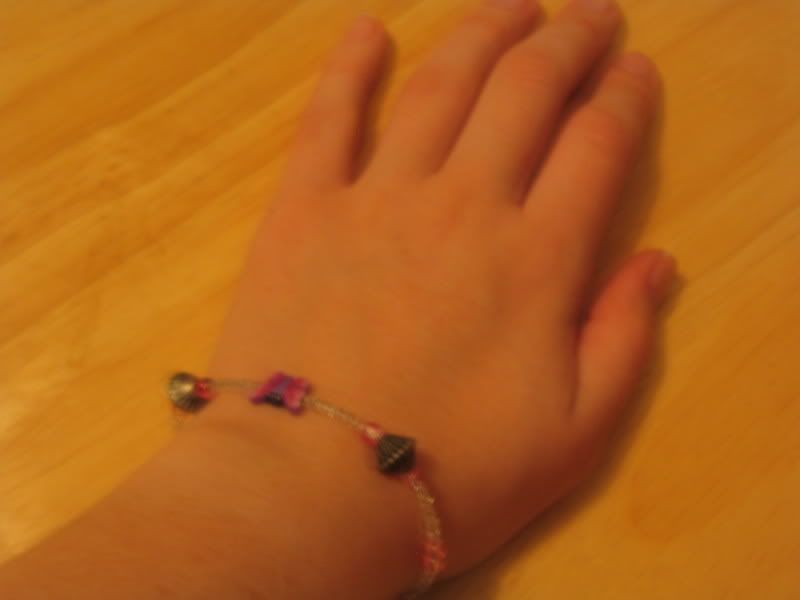 I couldn't get a good picture, so instead, you get three! :) I made this bracelet for Alex, too, keeping in mind that she likes pink. It's not overly pink, but I think it's cute. The butterfly in the middle is made of Sculpey (well, maybe not that brand, but you know what I mean) but not by me. I repurposed it from a truly heinous necklace I bought at a flea market.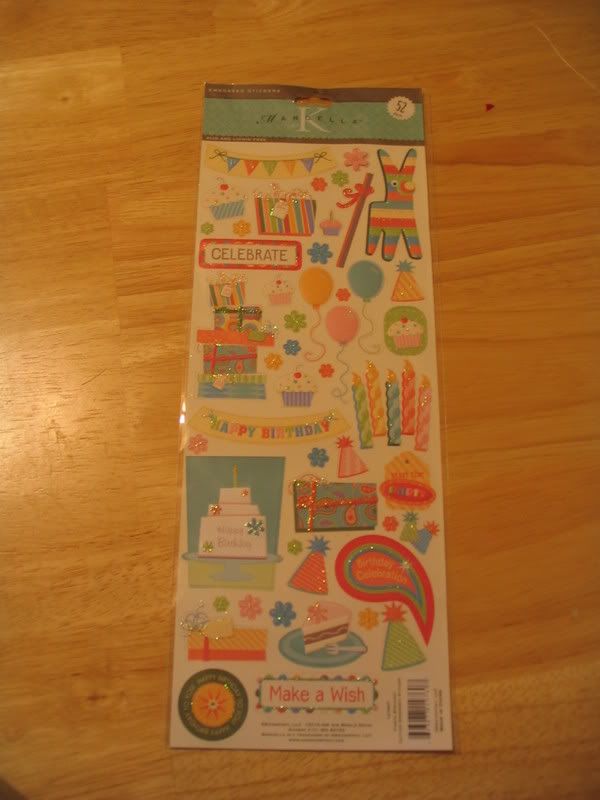 A sheet of cute, birthday-themed scrapbooking stickers. I liked 'em. I hope they're useful. I have never done any scrapbooking, so I had to go off instincts there.
I don't have a picture of the stationary I used for the letter, but it's blue with polka dots.
I hope she likes it all!